A Battlestaff is a members-only staff which boosts Magic. It requires 30 Magic to wield. Mostly, though, it is useful in making elemental battlestaves. By using the appropriate (earth, water, fire, air) charge orb spell on an Obelisk with an unpowered orb in your inventory, you can make an elemental orb, which you can then attach to the top of the battlestaff. Then, you can take it to Thormac (if you've done Scorpion Catcher) to make a mystic staff for 40,000 coins. Visually the battlestaff is identical to the staff and the dramen staff, although the battlestaff holds better stats. If combined with orb of Armadyl, it can be made into an armadyl battlestaff (must have completed Ritual of the Mahjarrat and have 77 Crafting).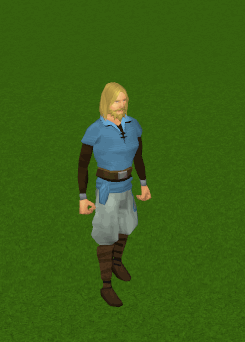 Combat Stats
Skill requirements
30
Class
Slot
Magic
Weapons
Main
Off
Damage
-
-
Accuracy
454
-
Style
Spell-casting
Attributes
Armour
0
Life points
0
Prayer
0
Strength bonuses

0

0

0

Attack speed
Average

Interval: 3.6 seconds

[view] • [talk]
Obtaining battlestaves
Edit
By purchase
Edit
Battlestaves can be bought from:
All shops sell battlestaves for 7,000 coins each by default.
The RuneScape day begins at 00:00 GMT.
Before the shop improvement update on 2 October 2007, you could also buy them from the magic store owner at the Wizards' Guild in Yanille.
From drops
Edit
Crafting Battlestaves
Edit
Dropping monsters
Edit
fi:Battlestaff
Ad blocker interference detected!
Wikia is a free-to-use site that makes money from advertising. We have a modified experience for viewers using ad blockers

Wikia is not accessible if you've made further modifications. Remove the custom ad blocker rule(s) and the page will load as expected.